"A seed has sprouted!" Mercy Works Inspires
"For my own experience it is like rescuing a woman on the death row," – Helen W. Krevi, Officer in charge of the Divine Word Clinic Wewak
A first of its kind, this two-year Mercy Works project completed in February 2022, will have lifesaving outcomes.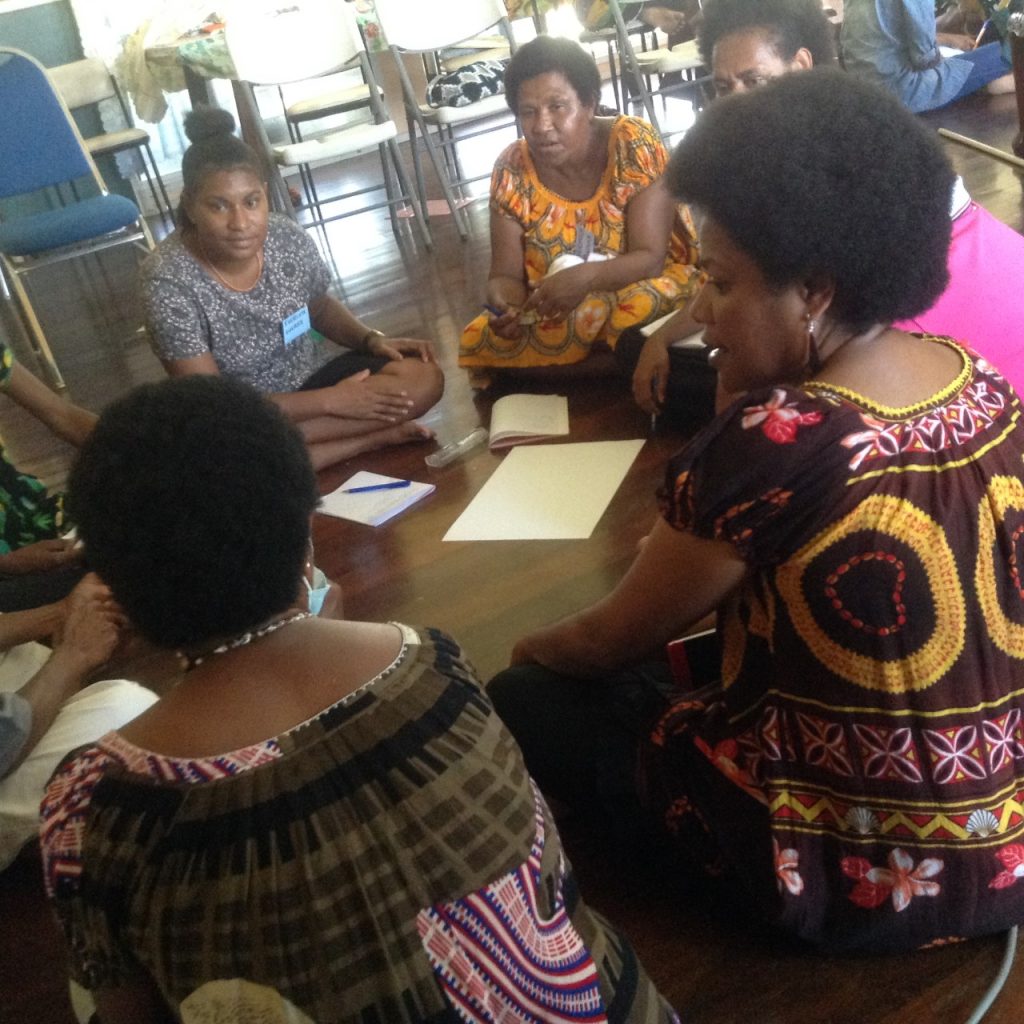 The Catherine McAuley Well-Woman's HPV Project, implemented by the Sisters of Mercy, led by Sr Rachael Waisman RSM and midwife Rhonda Hikin, and run in collaboration with the Catholic Health Services in the Diocese of Wewak, will reduce the statistics of women killed by cervical cancer, and is now being introduced in other Provinces. 
Cervical cancer is almost an epidemic throughout PNG with little or no awareness about the HPV virus, which is often contracted in youth but takes 15-20 years to develop into cancerous growths.
Unlike in Australia, no vaccinations are available, pap smears are not a viable option and there are little to no symptoms. Early identification before it is too far advanced is key.
Inspired by the number of women with cervical cancer in their mid-to-late 40s, the Sisters of Mercy initiated and promoted life-saving HPV awareness to communities and training to health workers as well as access for women to health clinics for appropriate HPV testing and referral pathways to specialist treatment.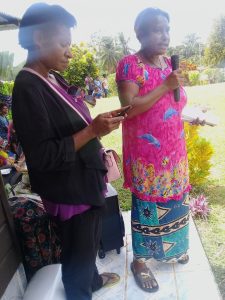 The project saw staff upskill to identify women at risk at the earliest stage possible by performing routine examinations, including a new technique using ascetic acid (VIA) which identifies suspicious cells that require follow up care.
Dr Grace Raire, The Boram Hospital obstetrician and gynaecologist, came on board providing necessary equipment and information for the trainee staff workshop in September.
While it was a drawn-out process due to Covid lockdowns, community sessions for 6,890 people including four secondary schools, 13 primary schools and 25 parishes were completed by August. Importantly men, young boys and girls also attended the sessions to understand the deadly virus which too often takes their mothers, wives, and grandmothers away. 
"Since undergoing VIA training in August, a lot of women have been coming to my clinic to request information and screening for the HPV virus," said CHW worker Helen W. Krevi, the officer in charge of the Divine Word Clinic in Wewak.
"These women are experiencing symptoms which they have kept to themselves as there is nowhere to go to seek help for their problems. Now help is at our doorstep!"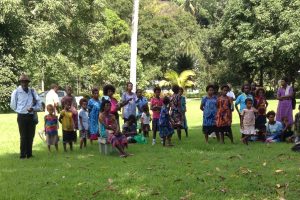 She says the impact cannot be underestimated. "Early detection is the key to saving their lives as too many have already perished from cervical cancer, and this will have a huge impact by reducing the numbers of deaths."
Of the sixteen women who have undergone screening [this month], three have tested positive for VIA and have been referred to Dr Grace for further tests and management. "For my own experience it is like rescuing a woman on the death row," says Krevi. 
"Thank you, Sisters of Mercy and Dr Grace. I look forward to strengthening the work of VIA and have women's lives saved and be transformed. A seed planted by the Sisters of Mercy has sprouted. Congratulations!"