The importance of being "Part of a Pacific family"
Our Mercy Works Board Chair, Joe Zabar​, has written about the importance of giving aid, and being "part of a Pacific family". He shares his opinion on Australia's need to step up and give more aid here: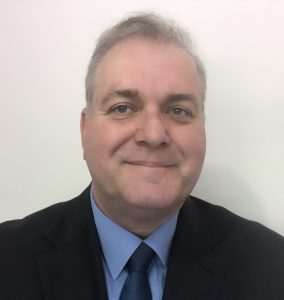 By Joe Zabar
Rarely has the issue of Australia's commitment to aid and development been so critical to a government's first term agenda.
Australia's Foreign Minister, Senator Penny Wong has visited the Pacific region twice since being sworn in, demonstrating the intentions of the newly elected Albanese Labor government to strengthen Australia's relationship with its nearest neighbours. While senior level engagement between the Australian government and its neighbours is essential, so too will be the action the Albanese government takes to help its neighbours address the many well publicised concerns of climate change, regional security, social and economic development.
As a percentage of Gross National Income (GNI), Australia's Official Development Assistance (ODA) in 2021 was around 0.22%, well short of the UN target of 0.7%. The falloff in Australia's ODA over the past decade from a high of 0.36% of GNI in 2012, together with an absence of leadership on issues of importance to its neighbours has impacted Australia's influence in the region.
The previous government's "Step Up" initiative was unfortunately too little and too late. More critically it had the appearance of desperation, a government realising that its position in the region was under threat. Former Prime Minister, Scott Morrison told journalists in 2019 that the Pacific "Step Up" was part of "refocussing our international efforts on our own region, in our own backyard and making sure we can make the biggest possible difference".
The problem with that narrative was that it reinforced a perception with our neighbours that our engagement with them occurs when it is in our interest to do so. And clearly this wasn't missed by Fiji Prime Minister Frank Bainimarama who tweeted that "Fiji is not anyone's backyard — we are a part of a Pacific family" during Penny Wong's recent visit to the country.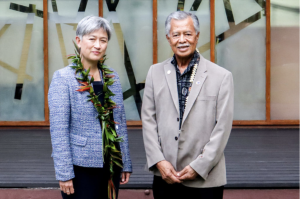 Prime Minister Bainimarama's tweet about his nation being part of the Pacific family is instructive as to how we must see and use Australia's $4.5b aid budget. ODA, often viewed as soft diplomacy, is an important feature of international relations. However, to think of ODA as merely a financially-based relational transaction is to misunderstand its true value and purpose.
ODA signals our values and priorities. And for governments that means they must be able to walk and chew gum at the same time.
There is no denying that national interest is a key determinant of why government's give aid. However, aid can also be given simply for the intrinsic value we place on the wellbeing of communities in our region, that is funding projects which have no other benefit than to assist the communities in receipt of that support.
We should do this because it is the right thing to do, not because we have a strategic interest in doing so. That is what being part of the family means, in many ways it's about serving the common good ahead a perception of self-interest.
The Asia Pacific region has some of the world's poorest and most disadvantaged communities. According to the World Bank's Human Capital Index (HCI) 2020, a child born in Timor-Leste today will be 45 percent as productive when she grows up as she could be if she enjoyed complete education and full health. The HCI for Papua New Guinea stands at 43. To put these figures into some context, a child born in Australia today will be 77 percent as productive when she grows up as she could be if she enjoyed complete education and full health.
There is much work to be done in addressing the issues affecting our nearest neighbours in the Asia/Pacific region. It is naive to suggest that the path forward is simple and straightforward. It is not. However, there are many NGOs actively supporting communities in areas of health, education, skills development and nutrition who with better funding could do more to improve the wellbeing of people across the Asia/Pacific region. This could be achieved by the swift implementation of the government's election commitment to increase the funding available through the Australian NGO Cooperation Program (ANCP) and by making the program more easily accessible to NGOs.
Supporting our regional family through increased aid and development will be important, but so too is the respect we show to the leaders of those nations which surround us. If we are wanting to be truly part of the Asia/Pacific family, then we need to demonstrate our commitment to the region as a whole and through the lens of the common good.
Joe Zabar is the Chair of Mercy Works Ltd, the community development and relief organisation of the Sisters of Mercy in Australia and Papua New Guinea.
This article first appeared in Eureka Street