Finding Peace in Ballarat
A BRAVE HEART AND A BOLD MIND
When Peace Aziawor, 19, arrived in Ballarat in Victoria in 2011 from Togo, West Africa, she was scared, painfully shy and didn't want to be seen as different.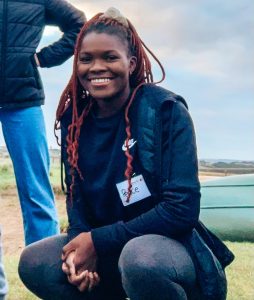 So worried was she about standing out, she asked to not be removed from the classroom at Phoenix College for her one-on-one sessions  with her Mercy Connect volunteer, Margaret Adams.
It took her a whole year before agreeing to work together with Margaret in the library.
Fast forward five years, and there is little chance Peace does not stand out. In fact, the full-time dentistry nurse studying for her Certificate III is a star soccer player and has just completed the Rotary Youth Leadership Award Program (RYLA) after being nominated by the Rotary Club of Wendouuree Breakfast.
The program is for inspired young adults to unlock their leadership potential, set goals for the future and to challenge themselves personally. Peace says she overcame one of her biggest fears while at the camp.
"RYLA has really taught me what it means to be a leader, not just to a group of people but how to lead yourself on the right path," says Peace.
"I learned how setting goals is really important and mostly I learnt – and had the courage – to get up and speak in front of a group of people, which is a fear of mine.
"I will be taking that step with me if there ever comes a time I have to speak in public!" She still catches up with her mentor Margaret at least once a month.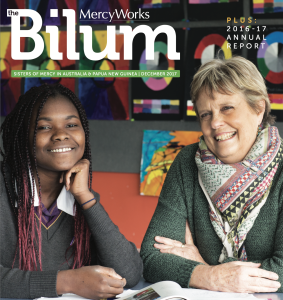 "I call if I need help or just to chat about life," she says. "After just a few minutes of talking to her I realised how great a mentor she already was. She was so helpful."
Peace credits Margaret with many of her achievements. "Without Margaret in my life, I honestly wouldn't be where I am today, in my career and just mentally, from helping me with my studies and just being there for me when I needed her."
Margaret, a semi-retired teacher, says mentoring is a two-way street and that Peace has "enriched" her life.
"She joined us for a big gathering on Boxing Day and a family lunch for Easter."
Up next, Peace hopes to travel as much as she can "and be happy in my life and my career".
Her advice for any refugee or asylum seeker students arriving at a new school "would be cliched!" she laughs: "Be Brave, have an open mind and trust it will turn out for the best. Just never give up, to never doubt yourself – even though your mind tells you otherwise."
Peace was part of our Mercy Connect Ballarat Volunteer Mentoring Program. We are so grateful to the Ballarat Foundation @ballaratfoundation for their ongoing support of Mercy Connect Ballarat.
Their grant provides important resources for our volunteers who provide in-class mentoring support for refugees and asylum seeker students at schools in the region of Ballarat. Thank you!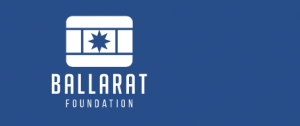 Photo Captions: (Top Left) Peace Aziawor (Top Right & Bottom Left) Peace on RYLA Camp in Melbourne (Bottom Right) Gitte Lindgaard (President RC of Wendouree Breakfast and MC mentor) Huy Nguyen (Youth Director) Peace Aziawor, Margaret Adams (Mercy Connect mentor) and Clare Bennett (Mercy Connect Ballarat Coordinator)