Shining a Spotlight on our staff: Sr Anne Foale RSM
There is little doubt our Overseas Program Manager (and up until Dec 1st, our Indigenous Program Manager), music lover and amateur bird watcher, Sr Anne Foale RSM, truly embodies the spirit of a "walking nun" and a Sister of Mercy in Action. She has dedicated her life to assisting others.
In October Anne was proudly announced as one of four "Shining Light Award recipients" who were celebrated by The Friends of Tenison Woods College and recognised for "significant contributions made by former students to the local and global community in order to inspire current and future students". She accepted the award in an online ceremony.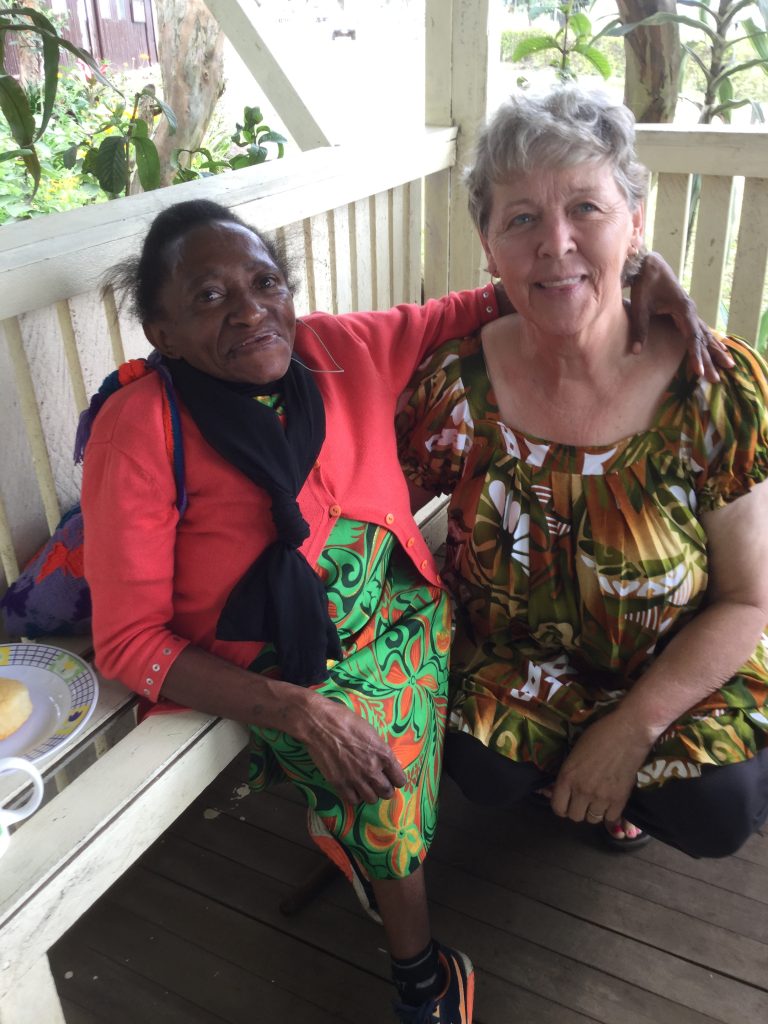 Born in Mount Gambia, Anne attended a Mercy school and says she always felt a calling. Her great aunt was a Sister of Mercy in Mt Gambia and – being the eldest of nine children – she laughs that "by 16 I felt I'd had my days of babies and child rearing!".
She always saw Sisters of Mercy as women who have lived a fulfilled life. "They live with purpose, faith and compassion," she says. Inspired by her music teacher, Anne was encouraged to study nursing first, which she did at Royal Adelaide Hospital.
In 1974 she worked as a lay missionary nurse in the Broome Diocese and completed her midwifery training in Perth before joining the Sisters of Mercy in 1978. She spent the next 30 years working on the ground in supporting women in early motherhood, at Coolock House in Morphett Vale, south of Adelaide; supporting Aboriginal women in communities in the Kimberley (WA)  Port Augusta (SA), and later in East Timor with the Jesuit/Mercy Refugee Service.
"Mothers and baby nursing was where I felt at home. I had watched my mother struggle with many babies in terrible isolation with little support and very little information. And I reckon all women deserve better than that. … That was the driving force for me to support women in early motherhood and make it an experience of empowerment for them."
With an innate love for the bush, Anne says she learned the "importance of civil disobedience in the face of inhumane government policies" while working to support refugee and asylum seekers at the Baxter Detention Facility near Port Augusta, until the facility was closed.These people were from Afghanistan, Iran, Iraq, and Africa – often they were stateless, and their misery was used for political purposes."
Staying on at Port Augusta, she worked with a team in a dedicated birthing program for Aboriginal women to hopefully have a more empowering experience of birth and motherhood. Since starting with Mercy Works in 2016, and up until COVID-19 forced her return home, Anne has largely been working in Papua New Guinea and Timor, away from the cities and traffic! "We work to give people a hand up rather than a handout, and I really enjoy the cultural diversity."
With COVID having such a huge impact on Anne's work over the last two years, with zoom calls rather than trips to disadvantaged villages, Anne says she can still see the impact and difference to people's lives through the Mercy Works projects and is looking forward to a trip to Adelaide in December to check in on several Aboriginal Advocacy projects particularly for women and their children.
"Life is worthwhile when we focus on the needs of others rather than just ourselves and this was a big motivating force for me. In life, I believe it's important to develop a sense of gratitude for all that we've been given – to be empathetic to others and to work with compassion for those who have less than ourselves."
Her advice for a fulfilled life? "Figure out what your gifts are and what you have a passion for – and use them to make a difference for others whether they are people or our planet."