Making Dreams Come True
Alisha's* story is almost too painful to share. It is extremely confronting, yet in the end it is a hope-filled, inspirational story!
*WARNING* This story is of an extremely sensitive nature and may be triggering to some readers who have experienced abuse.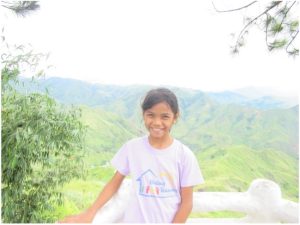 Alisha* (pictured) was only four years old when she was hit with a glass bottle of Cola to her head, hit with a piece of wood on various parts of her body and clearly remembers an instance where her mother tried to kill her.
She recalls her mother, a prostitute, would use her and her brother to throw in front of cars so she could accept money in exchange and buy shabu (methamphetamine) to feed her drug habit.
Alisha also recalls she was tied with a belt around her head whenever her mother would get angry and was sexually abused by her mother's customers. "She was touched by men in her head, arms and in her private parts," says a report from the time. "She was confused why her mother did this to her when she did not do anything wrong."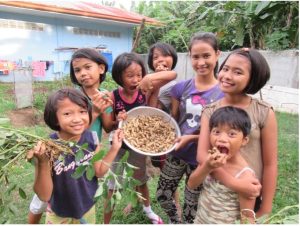 Fortunately, she was referred to Balay Banaag, a residential centre, run by the Marist Sisters since 2018 and supported by Mercy Works. They provide an alternative family environment for 15 vulnerable girls, as well as play therapy, psycho-social activities and teaching basic life-skills.
All of these girls are daughters of prostitutes. Many do not know their father, and most have experienced physical, emotional, and sexual abuse. The centre also provides parenting skills for mothers and guardians with a hope for re-integration and ultimately hopes to break the cycle of prostitution in their respective families.
When Alisha arrived at Balay Banaag, she was painfully shy. "She was silent and aloof with other people,when she got comfortable she got along with other children, but she was easily irritated. She had tantrums, she threw and scattered things." 
In school classes, however, Alisha behaved. "She respects her teacher and wants to have good grades, but her tantrums lead to absences," says a report from the time.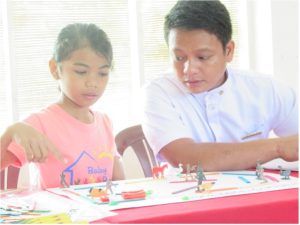 While Alisha is gradually recovering from the trauma of the physical abuse by her mother, the memories remain. She can still recall those experiences, but she understands her mother's drug addictions and why her mother did this to her "which she really hates".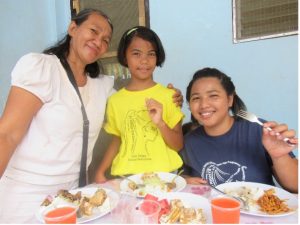 "Last year her mother sent her a gift and it was the first time that she actually received it and even wore the pyjamas her mother sent her," says one of the Sisters. "This indicated she is slowly accepting her trauma with the mother."
What is truly remarkable about this story – is that despite everything, Alisha has always spoken of making her dreams come true.
Her older sister, Melinda*, who also lived at Balay Banaag, ultimately served as her inspiration to continue with her education. "She wanted to finish her studies and become a doctor someday. She took inspiration from her sister, who now studies Computer Engineering at University as well as running a small online business that helps provide for her education."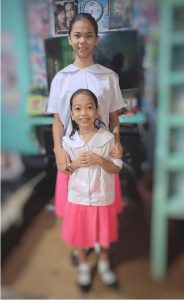 After spending last Christmas with her sister and her five siblings, Melinda expressed she wanted her family to be reunited and to turn Alisha's dreams into a reality, and that she would now be able to take care of Alisha and send her to school.
After multiple case conferences with Melinda and her grandmother and visits to the home to check for her safety and the readiness of the family to ensure her education continues, Alisha has finally been re-integrated into the family after six years.
"She is grateful to the Balay Banaag Centre for all the support and the opportunity for healing and for making her believe that she can overcome the difficulties in her life."
The two sisters continue to believe that they can reach their dreams someday. Alisha is also now enrolled in Grade 6 in the local Elementary School.
"Alisha has promised that someday she will visit the Centre to share her stories and to become an inspiration to other scholars," says one of the Sisters proudly. "She can also support them when she reaches her goal to become a doctor."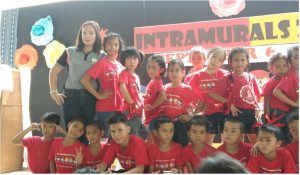 Next: Creating Change in Cebu