World Day Against Trafficking in Persons
Today is World Day Against Trafficking in Persons and focuses on the important role of survivors of human trafficking to prevent crime & help victims.
Here at Mercy Works we are proud of our work in The Philippines with survivors of sex trafficking – where we are working to give these women a voice with our "Creating Change for Women through Advocacy" Project in partnership with the Villa Maria Good Shepherd Sisters.
This project focuses on mentoring recovered trafficked women to become strong advocates for change and raise the level of society's response to human trafficking and safeguard the human rights of women and children.
The project offers ongoing healing, safety, education and ways to give a confident voice to women who have exited from prostitution and are survivors of human trafficking.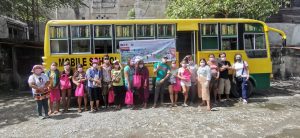 Now in our second year, the team have produced new research "Delving into Drivers for Human Trafficking of Women" which focuses on the problems met by women in accessing programs and services and the recommendations from the women as to ways their needs can be resolved through real advocacy at the community level.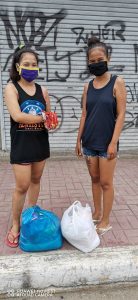 Members of a coalition organised in phase 1 of the project – including government agencies, NGO's, local government, inter-faith organisations and most importantly survivors of human trafficking – – spearhead and target decision makers to affect change.
The focus is on influencing these target audiences to amend current laws and formulate policies which will create change and impact the lives of women and girls who are trafficked and abused.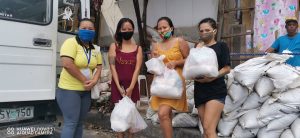 The project starts and ends with the women. They are educated to be a leading force in protecting themselves and other women against perpetrators and institutional oppression. Ultimately they change their own belief in their capacity to rise against their experiences.
"The main drivers of human trafficking emerging from the research are the lack of opportunity to obtain an education; that some women do not possess a birth certificate which authenticates their name, identity and nationality; the deprivation of good parental care, while often suffering domestic violence and bullying, which causes a deep detrimental effect on their sense of self-worth; the violation of their human right to food, education, health care and housing; that these vulnerable women have been severely impacted by recent events such as Covid 19 and climate change contributing to typhoons, rising oceans, drought, earthquakes and scarcity to clean water," says our Executive Director Sr Sally Bradley who has visited Cebu and walked and talked with the women there to gain true understanding.
"The list of women's recommendations at the end of this research will inform and strengthen their advocacy."
The project aims ultimately for the prevention of human trafficking and provision of appropriate programs and services to improve the lives of survivors as well as equipping them with skills to gain decent employment (outside of prostitution).
They are being empowered through education on how to advocate for their own cause and then teach other victims and "build a coalition of light".
LEARN MORE